ABLE's Corporate Business Partners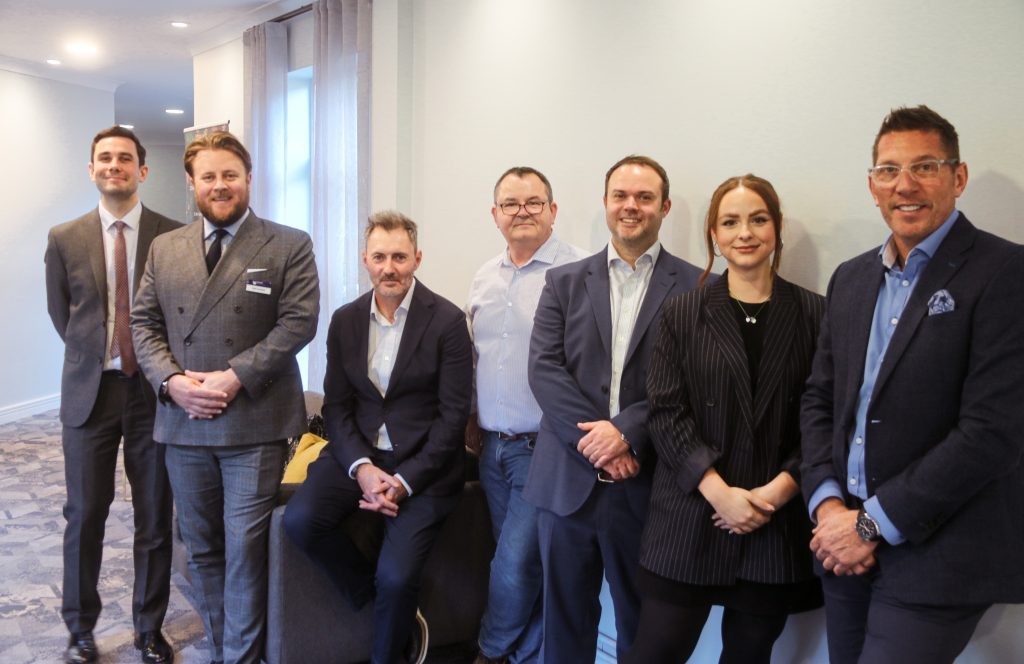 Leading Provider of Education Support Services
SAAF Education works with over 500 schools, academies, and trusts, providing tailored support within each of our service areas – financial management support, payroll and supply and recruitment.
We identify challenges and offer solutions and expert guidance – helping you every step of the way.
Our definitive aim is to save you time and money and equip you with the right tools, resources, and support that you need, so you can focus on educational excellence and pupil care.
Why SAAF?
Our services have been robustly developed over time based on the challenges that school business leaders face in their roles – we want to make your professional life as efficient and stress-free as possible!
Our team is made up of finance, payroll and supply experts who have extensive experience working in the education sector. Our services are completely education focused.
Our services include:
Finance Management – From day-to-day transactions and month-end to financial planning and statutory returns, we can help you streamline processes and reach your financial and organisational goals.
Finance Consultancy – We're a team of finance specialists, with an in-depth knowledge of school and academy finance. We can give you expert advice, guidance and support.
Finance Helpdesk – Available from 8am – 8pm, 7 days a week for financial management, software, and accounting queries. We support all finance software.
Payroll, Pensions & HR Administration – Providing an accurate and seamless solution – designed for the education sector.
Supply & Recruitment – Offering no temp-to-perm fee and fixed margins, our consultants specialise in selecting quality teaching and support professionals to suit your needs.
Asset Management – Improve asset management with our solution to track your moveable property and enhance safety procedures.
Internal Audit & Finance System Reviews – Giving you peace of mind that your school, academy, or MAT is running effectively.
Training – Get trained by our finance, payroll, and supply experts – helping you widen your skills and knowledge.
Client Testimonials
'The breadth of knowledge and understanding from within the education sector is a core strength we value immensely. I would describe the services as responsive, solution-focused, and flexible to our needs.'- CEO, Raleigh Learning Trust
'We think you offer a great service at a great price. We have worked with you for a very long time now and have always been impressed by the quality that you offer. Great job!' – Head Teacher, Nottingham Schools Trust
'We have worked with SAAF for over 2 years, and they have yet to let us down. Our consultant has been fantastic throughout this time and has been open and honest about every aspect of our interactions, always going the extra mile to support us. I would recommend their services to anybody without hesitation'. – Acting Deputy Head, Hull Primary School
Contact Us
If you have any questions or want to find out more about how we can support you, call us on 0115 975 2400 or info@saafeducation.org.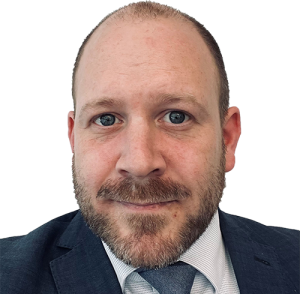 Andi Brown- Partner, SAAF Education
I am the Co-Founder of SAAF Education, a leading provider of education support services.
Since 2012, SAAF has proudly supported over 750 schools, academies and trusts with their finance, payroll, and supply needs – helping them save time and money, and ultimately lead a more balanced work-life!
Overseeing SAAF, our finance service, and client relations, I've trained and built up a team of finance experts. We make the complex world of education finance simple and ensure that resources are efficiently and effectively maintained and managed – to help our clients focus their time on educational excellence and pupil care.
My entire career has been completely education and finance focused, taking on various Chief Finance Officer support roles for multi-academy trusts as part of services provided by SAAF Education. I also volunteered as a School Governor and have worked as a Senior Finance Consultant at Nottingham City Council and within various private sector finance roles. The knowledge gained from my varied career path gave me the opportunity to build and shape SAAF into what it is today.
With nearly 20 years of experience in education finance, I have gained an extensive understanding of the education sector and witnessed first-hand the challenges that schools, academies, and trusts face. I am pleased to be in a position in which I can deliver high-performance solutions that are client focused and facilitate rapid improvements for SAAF clients.
Andi's extensive understanding of the education sector and his first-hand experience of the challenges that school business leaders face, make him expertly placed as a member of ABLE's committee.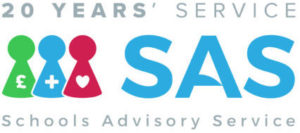 Schools Advisory Service (SAS) are proud to be considered the market leader for Staff Absence Insurance in the UK. We are continually striving to make a difference in education by shaping the market and setting the standards for all to follow, offering a flexible and unique cover to give schools the best value policy available.
As well as ensuring our schools are financially supported when absences occur, we have developed our whole school wellbeing support to care for both staff and pupils, giving your school the best possible chance to succeed. We offer a range of comprehensive physical and mental health support to staff including counselling, bereavement support, physiotherapy, menopause support, weight management, SAS Gym, an annual nurse-led health screening day and much more. Pupil Wellbeing services designed to meet Ofsted's new framework from September 2019 are also available for your school to access on behalf of pupils. Please click here for full details of our whole school wellbeing services.
Why Choose SAS?
SAS is a DfE Approved Supplier of both Staff Absence Insurance and Mutual Protection through the CPC framework – We are also the only provider recommended by the NAHT
In 2018/19 – SAS paid out a total of £60Million in claims to our Schools, settling 93% of all reported claims
In 2019/20 – 60% of staff actively remained in work while accessing our comprehensive health & wellbeing services, reducing staff absences at our Schools
In 2019/20 – SAS spent over £4Million supporting school wellbeing, much of which was linked to the Covid-19 pandemic and related mental health issues
SAS employ in-house nurses and a wellbeing-specialist team to support the health and welfare of your staff and pupils – with over 60 wellbeing support services available
Wellbeing Packages can be purchased as a stand alone service without any need to buy insurance cover
Don't just take our word for it!
"I can honestly say that working with SAS has been one of the most crucial decisions I have made since I have been Headteacher of my current school. When I took over the school in 2018, there was no staff absence insurance in place and, with exceptionally high absenteeism rates amongst staff, we could have faced financial ruin. The following year, after researching many different companies, I made the choice to go with SAS and I have never looked back. SAS's sickness absence protection insurance provides comprehensive cover at a very reasonable price. Claiming on the policy is straight forward and hassle free, with payments being made quickly. I would urge any school/college to speak to the team at SAS to discuss all that they have to offer … I did, and it was one of the most beneficial conversations I have ever had."
Rebecca Flynn – Headteacher of The Trinity Catholic Academy
Click here to get your quote today or contact our team on sales@uk-sas.co.uk | 01773 814 400 | www.schooladvice.co.uk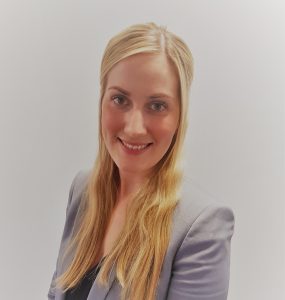 Ruth Humphries, MSc – SAS Assistant Sales Manager
After completing a Masters Degree in Occupation Psychology, I joined SAS in 2012 and have been a part of the company for the last 10 years. During this time I have worked across a range of departments and have gained an extensive knowledge of the industry. I achieved accreditation from the Chartered Insurance Institute (CII) and was shortlisted for the Young Broker of the Year award in 2015 at the 'Insurance Age UK Broker Awards'.
My favourite part about working for SAS is the great relationships I get to build with the School Leaders we support. Having previously worked in the charity sector, supporting victims of domestic abuse and human trafficking, I have seen first-hand the debilitating impact that mental health difficulties can have on a person. For this reason it is so important to me to work for a company that invests so much time and money into supporting the wellbeing of staff and pupils across the education sector. The team at SAS get to make a real difference to the schools that we support; from something small like helping with a claim query, to being able to get a person some much needed counselling support in a matter of days rather than months. Helping to reduce the amount of staff absences in schools really keeps consistency for the pupils, which is certainly needed at the moment.
SAS have been partnered with ABLE from the very start and I have personally really enjoyed being a member of the ABLE committee and seeing the huge amount of care that goes into supporting local school leaders. Please come and say hello at the next ABLE event and let's see what SAS can do to support your School!

Breedon Electrical Fire & Security have been Partners with ABLE for 4 years now. Prior and during this time they have become the trusted business to go to for the majority of Facilities Management requirements of schools across the East Midlands. They offer a wide array of services ranging from your necessary statutory testing of emergency lighting, fire alarms & intruder alarms to the installation and maintenance of your automated gates, door access, CCTV and anything electrical. With all staff members fully DBS approved they have a track record of being swift to respond to your query, delivering an excellent service and basically be your advisor if unsure on anything within their remit. Feel free to email your query to info@breedonelectricalservices.co.uk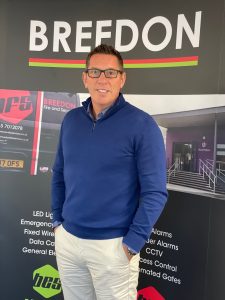 Andrew Springhall, Director- Breedon Electrical Fire & Safety
After a career as FD / FC in industry, in 2003 Andrew co-founded a private electricity new connections business which grew dramatically and was ranked 72nd in The Sunday Times Virgin Fast Track 100 awards in 2007. That business was sold in 2008.
Since then, Andrew has been an active business angel, having involvement in 14 other businesses either through the Private Equity vehicle, Turning Point or privately. This includes co-funding the start up of leading Triathlon sportswear brand, Huub Design. Back in 2009 he also founded the Blusource recruitment group and over a decade made it one of the leading Accountancy Practice, Finance & HR recruiters across the Midlands. In February 2021 this was sold on to the management team.
Andrew now shares his time between his main business Breedon Electrical Fire & Security and the charity he co-founded with Colin Shaw, Big C little c (see below).
Breedon delivers electrical, fire and security solutions (including automated gates) to education, industrial and commercial clients across the East Midlands.
Finally, Andrew is a big supporter of local charities. He is currently spearheading the Big C Little C joint fundraising campaign for NSPCC & Cancer Research in the East Midlands.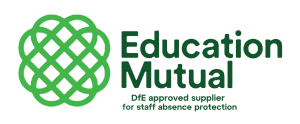 Education Mutual provides a new innovative way to manage staff absence protection for Schools and Trusts.
As a member owned DFE recommended provider, we run solely for the benefit of members rather than shareholders. The board of EM are School Business Leaders and Head Teachers like yourselves who want the best for their budget, together with the flexibility of a commercial provider.
Unlike commercial insurers, Education Mutual has low running costs and re-invests all surplus funds back into schools and not shareholders' pockets.
All Education Mutual member schools also benefit from a range of comprehensive health and wellbeing services run in conjunction with our staff absence protection to support your schools' staff and help reduce and prevent absences. To support staff in schools further, Education Mutual also offer cover for COVID-19 claims.
Memberships can be tailored to each schools' needs with the aim of providing the most complete cover for your budget. Schools design their cover through transparent choices, fully inclusive of a comprehensive healthcare & wellbeing service.
Education Mutual provides a new innovative way to manage staff absence protection for Schools and Trusts.
As a member-owned DFE recommended provider, we run solely for the benefit of members rather than shareholders.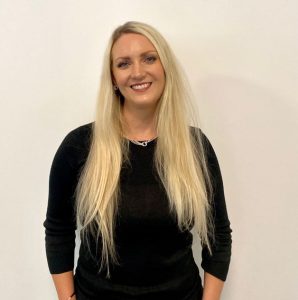 Kelly Potton, Advocate Director- Education Mutual
Hello, my name is Kelly and I am the Advocate Director for Education Mutual.
I have been with the business for 3 years and support EM to attract new members to the mutual. We provide a new innovative way to manage staff absence protection for Schools and Trusts to operate solely for the benefit of our members.
Zenergi is an energy and environmental consultancy aiming to make a positive difference in the world of energy. From gas, electricity, and water procurement, to bill validation, compliance, energy-efficiency projects, and renewable generation, we support more than 3,000 schools on their  journey towards better, brighter, and more sustainable energy.
We are delighted to announce we are now business partners with ABLE 🤝 👬 Supporting ABLE's aim to offer support, training and up to date guidance to its members, we are here for all things school energy – from gas, electricity, and water procurement, to bill validation, compliance, energy-efficiency projects, and renewable generation 🙌 If you would like to join more than 3,000 schools on their journey towards better, brighter, and more sustainable energy, get in touch🌏 Contact us 👉 https://zenergi.co.uk/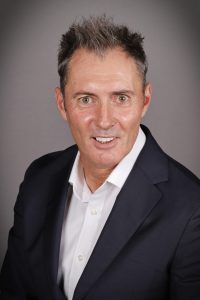 Bryan McCourt, Energy Solutions Consultant- Zenergi
Bryan is an Energy Consultant specifically for Education. Based in Darlington, Co. Durham for Zenergi, he is ideally located to look after Education customers in the North East of England.
Specialising in energy supply contracts and advice on energy efficiency works. Bryan is more than happy to visit any ABLE members schools to give free advice on how to save energy and of course…your school budget.
He is in Nottinghamshire, Derbyshire and Leicestershire on a regular basis and is proud to be able to offer members any help and support they may require.