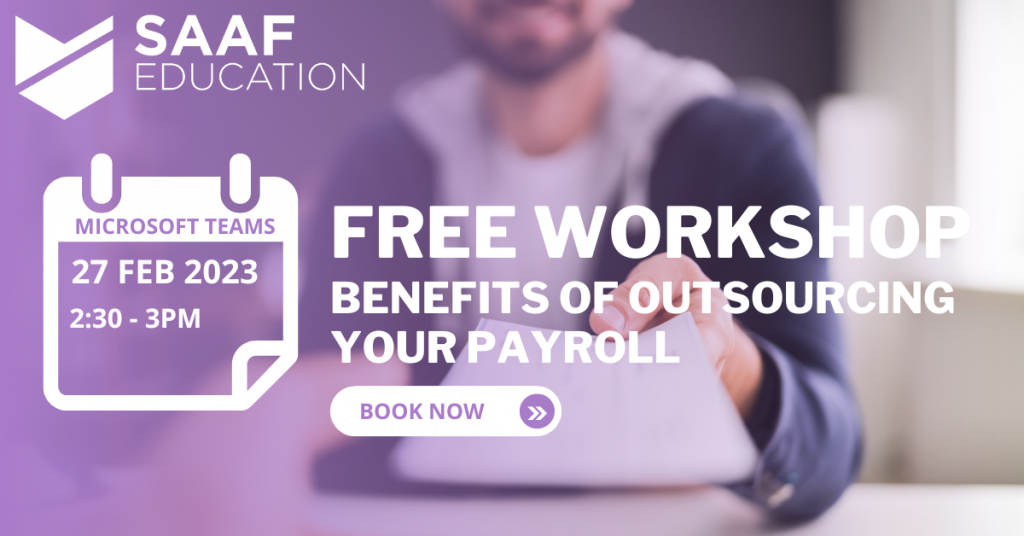 Mon, 27 February 2023, 14:30 – 15:00 GMT
Benefits of Outsourcing Your Payroll
Are you considering outsourcing your payroll? Are you aware of the key considerations to enable you to make the right decision on which supplier to go with?
Join us for our free workshop on the benefits of outsourcing your payroll.
This workshop will cover:
Employer responsibilities – including payroll, pensions & HR
Outsourcing benefits
Compliance
Audit support
Cost-efficiency
Working in partnership
If you have any questions about this session, please get in touch – info@saafeducation.org
View our other free workshops and training sessions for 2023-24 listed on our Eventbrite page.
The session duration is up to 30 minutes. This accounts for time for questions and further discussion.
Please note – this session is subject to cancellation if there are a low number of bookings.